EVENT GALLERY FOR OUR  BESTIES NIGHT OUT WITH BYFREER MAY 2023 EVENT :
WOMEN WINE AND DESIGN
We collaborated to showcase entrepreneur Lesley Watson at the Melbourne launch of her luxe fashion label byfreer.
Lesley  showcased her latest collection of feminine tailored fuss free pieces perfect for 'carry on' travel and treated us to a showing of her love of luxurious fabrics from linen to cashmere, organic cotton to silk velvet and most notably, machine washable silks, which all translate into light weight fashion carry on capsules, perfect for get aways in ease and style.
Lesley's philosophy : Shimmer & shine are no longer reserved for after hours: the most indulgent fabrics deserve attention all day long. That is exactly what typifies Lesley's practice. The particular drape of a fabric, the finish, the touch – these are all highlighted in every one of her pieces. Lesley's grace, elegance & upscale minimalist values inform her aesthetic & design choices in her fashion practice. She went to fashion school & worked for several high-end fashion brands before starting her own. Having been in fashion her whole life, Lesley has developed a distinctive niche; feminine tailoring, allowing the fabrics to speak for themselves without an overreliance on branding.
Byfreer clothing is made in Sydney, Australia, with only a limited edition quantity of each style. maintains a close relationship with her makers & Sydney based practise, staying true to the sustainable values of 'make local, support local'. Waste not, want not – there is always something to discover & once you see it, you may not see it again.
Today byfreer has transformed into a small yet passionate & creative team lead by husband & wife duo & owner/creator of the label, Lesley Watson & Andrew Mussett. Byfreer has found success & amassed a community based following and the labels entrepreneurial journey in the slow fashion industry is inspiring & ever-evolving.
Now they are bringing their artistic sensibility and casual luxury limited edition clothing to Melbourne.
Thank you to our tribe who enjoyed  wine, cheese and design, in the artistic surrounds of the Cullen Art Hotel for a collection preview, as well as personal styling sessions. 
Stay tuned for the winner of  our draw to win a byfreer wardrobe worth $2500 !!!
Join the Her Drum tribe to connect with this amazing and friendly community!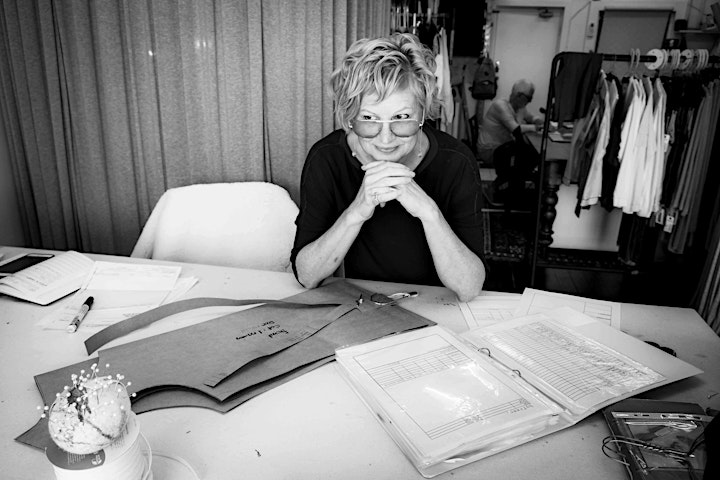 EVENT GALLERY FOR OUR WOMEN WINE AND DESIGN NOVEMBER 2022 EVENT :
WOMEN WINE AND DESIGN
We enjoyed the company of our community of female entrepreneurs over lunch and wine at Alberts Wine Bar, while listening to the wisdom and growth story behind Lifestyle Brand and neighbouring business -Banded Together.
Dana Burrows ,the founder of Banded Together, is a creative and business savvy entrepreneur who shared with us her philosophy of community, and 'Growing Honestly': the steps she has successfully embarked upon to build her business, and her brand.
During a sit down lunch we went 'behind the scenes' of a creative business to learn about women who translate their understanding of the way women live, to craft and market essential and statement pieces for the wardrobe inspiring comfort, confidence and connection.
 
 We loved listening to some stories on how to navigate the challenges  of living by your brand values and staying on course.
We were also privy to share in a special Herdrum V.I.P preview of her latest collection.
September 2020 -Event gallery from our Spring City Soirée!
Sustainability and your Business Strategy
At The Kelvin Club – 14-30 Melbourne Place, Melbourne we laughed and learned from our guest speaker Michele Carson of Influence (www.compellinginfluence.com) about Sustainability and how it relates to our drummers respective businesses.
December 2021: Event gallery from our NGV event!
Her Drum @Chanel @the NGV
Our dressed to impress ladies lunched at the NGV before sauntering in to our tour of the world of  Gabrielle Coco Chanel – Fashion Manifesto with  all its whimsy and history. 
Our drummers caught up, shared shared stories, lunched and laughed. 
See our gallery for some of the stars.
Re launch! Join us at Lunch Laugh and Learn in person! 
Her Drum @ CHANEL at the NGV, Melbourne
Friday 10 December 2021 at 1pm
An exclusive Lunch, Laugh and Learn in absolute style!
Gabrielle Coco Chanel – Fashion Manefesto
Gabrielle Chanel.Fashion Manifesto is the first exhibition in Australia to exclusively focus on the significant contribution to twentieth century fashion culture by the renowned French couturière Gabrielle Chanel (1883–1971).
Considered to be one of the most influential designers of the twentieth century, Gabrielle Chanel introduced a language of modernity into fashion that still resonates today.
Tickets $150 – limited places only which include lunch.
Booking via link below
Diarise the date and we look forward to reuniting with you at this exclusive event.
Join us, your Lead Drummers, for a seated lunch at the Gallery followed by a tour and viewing of the blockbuster Chanel exhibition.
Her Drum @ Chanel at the NGV Melbourne
2019 Event gallery from our Business Planning Brunch
July 2019 :Event gallery of Lunch laugh and Learn!
Meet the tribe who attended